Explore The North Shore, Maui Snorkeling & Horseback Riding: Show 10

Podcast: Play in new window | Download
Subscribe: iTunes | Android | RSS
Horseback riding on the beach in Maui, the best snorkeling locations in Maui, things to do on Oahu's North Shore and more are featured in this episode of The Hawaii Travel Podcast.
HORSEBACK RIDING IN MAUI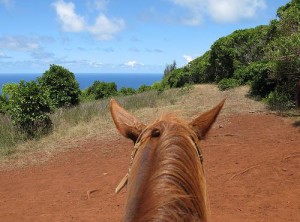 Listener Kelly called in with a question about horseback riding in Maui:
Hi Dan and Jennifer, This is Kelly from Phoenix. I've got a group getting together going to Maui in late July, and I'm wondering if you have any tips on the best places to go horseback riding. We are all pretty experienced riders and would love to ride along the beach. So, if you have any information on that, I look forward to hearing from you.
It is not easy to find a place where you can actually ride horses on the beach in Maui, but we found one that actually does. The Triple L Ranch offers a wide variety of rides–including two types of beach rides.
There are many ranches, however, that offer to get you close to the beach with a coastal view–such as the Mendes Ranch.
Fancy an alternative to riding a horse on a beach?  How about horse riding in the crater of a volcano?
The guides at Pony Express Tours are one of a few ranches that offer rides into the Haleakala crater.  This memorable experience is often described as being "other-worldly".
To understand why there are so many ranches in Hawaii, you'll want to read up on the history of the Paniolo here and here.
SNORKELING IN MAUI
Douglas in Nashville, Tennessee wrote in with the following question:
Dear Dan and Jennifer, We are going to Maui in April and I am curious about snorkeling.  Whenever I watch shows about Hawaii on the Travel Channel, they always show people snorkeling.  I have never done it before.  Is it safe?  I assume you can just rent the gear when you get there?  Do you have any tips?  Thank you guys.
Jennifer shared some safety tips about snorkeling.  Beware of the currents and stay aware of your surroundings.  She also suggested snorkeling where other people are.  It's easy to forget the basics while looking at all the beautiful marine life!
You can rent snorkeling gear at Maui Dive Shop for a pretty reasonable rate.
Make sure to read these snorkeling safety tips here.
Dan shared two popular, highly recommended snorkeling areas in Maui:
Both locations offer excellent snorkeling.  Please exercise caution at Black Rock and only go out if the water is calm.
EXPLORING OAHU'S NORTH SHORE
The next question came in via email from Amber who is visiting Oahu on a business trip and would like a few tips on visiting the North Shore. She writes: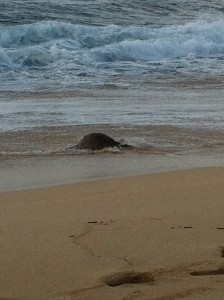 Dear Jennifer and Dan, My name is Amber.  I have two day conference in Honolulu at the end of March, and I am going to stay an extra three days. I always hear you guys talking about the beach clean-ups and I would like to check that out.  And, I would like to know what else I can do in the area near the North Shore beside surfing.  Thanks again.
You don't have to surf, but you may want to watch a lot of fun big wave surfing! Here are some of our suggestions: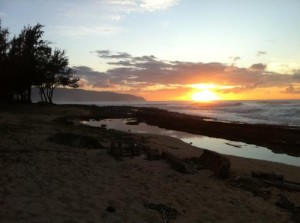 Explore where the television show LOST was filmed:
Shop and eat in quaint Haleiwa Town:
North Shore Shrimp Trucks:
Other things near the North Shore:
IF YOU LIKED THIS, PLEASE SUBSCRIBE!