Feeding Babies Poi And Exploring The Slack-Key Guitar : Show 51
December 3, 2013

/

Posted in Podcast

/

By Menehune Webmaster

/

Comments Off

on Feeding Babies Poi And Exploring The Slack-Key Guitar : Show 51

Podcast: Play in new window | Download
Subscribe: iTunes | Android | RSS
 Feeding Babies Poi And The Exploring The Slack-Key Guitar  : Show 51
The Hawaii Travel Podcast Show 51 for Tuesday December 3rd 2013.  Today we'll talk about the history and the music of the Slack-key guitar and our Germaine's Luau contest continues.  All that and more, on this episode of the Hawaii Travel Podcast.
 SLACK-KEY GUITAR
Hawaiian Slack-Key Guitar music is amazing.  On today's episode we talk about what it is and how to hear it at festivals in your area.
 http://www.slackkeyfestival.com/sk_history.html
POI AS BABY FOOD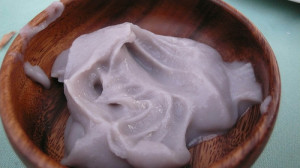 A great article about giving babies poi.  Jennifer is thinking about putting her 6 month old on poi as soon as possible.
 http://www.huffingtonpost.com/2013/11/28/poi-baby-food_n_4353758.html?utm_hp_ref=hawaii&ir=Hawaii
http://www.orderhawaiianfood.com/packages.html
KAUAI HIKE
Roger emailed the following question…
Dear Dan and Jennifer-We will be attending a conference in Kauai in March.  Do you know of any fun hikes that aren't too hard?
-Roger in Orland Park, IL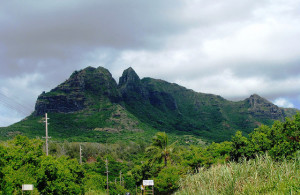 Jennifer recommends the Sleeping Giant Trail.    The land formation is said to look like a sleeping giant.  Can you see it?
http://hawaiitrails.ehawaii.gov/trail.php?TrailID=KA+10+005
GERMAINE'S LUAU CONTEST
The too good to miss luau, Germaine's Luau on Oahu has teamed up with The Hawaii Travel Podcast to give some lucky listeners some complimentary passes to the ultimate in Hawaiian style fun, the famous all all inclusive Germaine's  Luau.
So let's get into the contest, right now we'll give away two complimentary passes for Germaine's Luau to a random person who can answer the following trivia question.
Name the dish that is a layered meal consisting of hot rice, a hamburger patty, a fried egg and brown gravy?
We'll pick a random winner from all the correct responses emailed to questions@hawaiitravelpodcast.com.  Your answers and entries must be received no later than 12PM EST December 10th, 2013.  Winners will be announced after the drawing.
Sorry, no employees of The Hawaii Travel Podcast, or any of its global subsidiaries, divisions or sub-corporations are eligible.
IF YOU LIKED THIS, PLEASE SUBSCRIBE!

CREDITS: