Hawaii Travel Podcast New Episode!

Podcast: Play in new window | Download
Subscribe: iTunes | Android | RSS
It's been over three years since Dan and Jen recorded an episode of the Hawaii Travel Podcast.
In late May of this year, they met up at Disney-world to explore all things Hawaiian and Polynesian at the Magic Kingdom, Epcot Center and Animal Kingdom.
The first part of the podcast they update everyone on Dan's health, and Jen's take on being a Mom.
Then, it was off to explore Epcot Center.
Dan guess they were at the park fro about 30 minutes before Jen spotted something she guessed may have been, at the very least, tropical. And luckily, it had booze! Here is a video of Jen and Dan finding, and downing a Kahlúa-tini Iced Coffee.
Day two we focused on Disney's Animal Kingdom. There wasn't a lot of tropical action going on at Animal Kingdom, other than a few plants.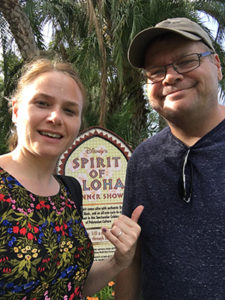 The final day consisted of them visiting the Magic Kingdom. There is quite a bit of Hawaiian and Polynesian influence at the Magic Kingdom. Dan and Jen go over everything they could find related to Hawaii.
They ended their Disney Hawaiian experience doing something EVERY Hawaiian fan should do – visit Disney's Polynesian Resort.
Dan and Jen explored the grounds of this resort, ended up getting kind of tipsy splitting a drink Trader Sam's Tiki Terrace.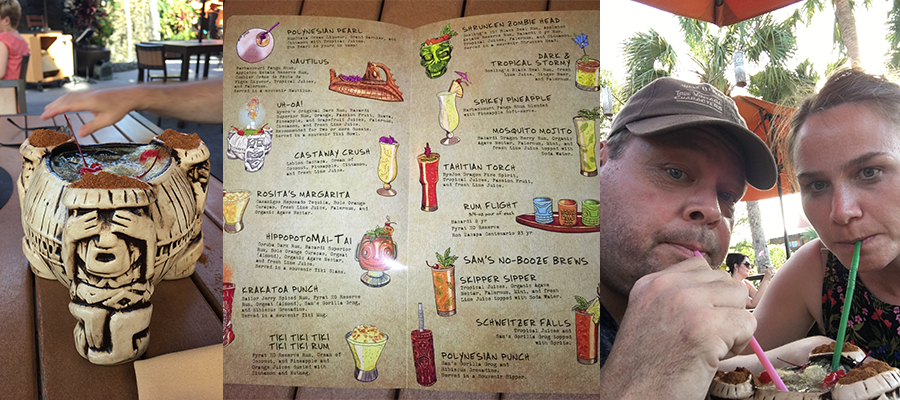 Jen and Dan's excellent adventure ended with Jen preforming a hula dance on stage!
IF YOU LIKED THIS, PLEASE SUBSCRIBE!