December 3, 2013

/

Posted in Podcast

/

By Menehune Webmaster

/

Comments Off

on Feeding Babies Poi And Exploring The Slack-Key Guitar : Show 51

Podcast: Play in new window | Download
Subscribe: iTunes | Android | RSS
 Feeding Babies Poi And The Exploring The Slack-Key Guitar  : Show 51
The Hawaii Travel Podcast Show 51 for Tuesday December 3rd 2013.  Today we'll talk about the history and the music of the Slack-key guitar and our Germaine's Luau contest continues.  All that and more, on this episode of the Hawaii Travel Podcast.
 SLACK-KEY GUITAR
Hawaiian Slack-Key Guitar music is amazing.  On today's episode we talk about what it is and how to hear it at festivals in your area.
 http://www.slackkeyfestival.com/sk_history.html
POI AS BABY FOOD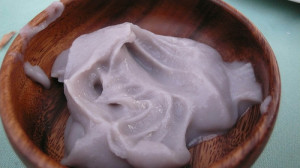 A great article about giving babies poi.  Jennifer is thinking about putting her 6 month old on poi as soon as possible.
 http://www.huffingtonpost.com/2013/11/28/poi-baby-food_n_4353758.html?utm_hp_ref=hawaii&ir=Hawaii
http://www.orderhawaiianfood.com/packages.html
  Continue reading "Feeding Babies Poi And Exploring The Slack-Key Guitar : Show 51" »
Read more