Tiki Culture And Dan Reviews Freeze And Squeeze Tropical Drinks: Show 39

Podcast: Play in new window | Download
Subscribe: iTunes | Android | RSS
The Hawaii Travel Podcast Show 39 for Tuesday October 1st 2013.  On this episode we'll talk about Tiki Culture, and we'll be giving away another chance to win passes to Germaine's Luau.  All that and more, on this episode of the Hawaii Travel Podcast.
TIKI CULTURE
Dan and Jennifer discuss Tiki Culture and explore the h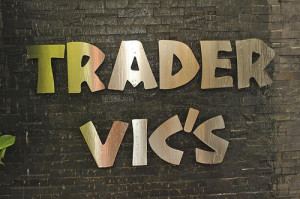 istory of some classic Tropical Drinks.  Dan reviews the "Freeze and Squeeze" tropical drinks that come in Mylar pouches at the grocery store.  Spoiler alert – They are not good.
http://www.aloha-hawaii.com/hawaii/tropical-drinks/
KAHULUI / WILUKU TIPS
Question from Dan:
Hi Dan & Jennifer, I love your podcast and have a question for you. My girlfriend and I will be cruising the Hawaiian Islands this December.  One of the overnight stops will be at Kahului on Maui. We will only be there one overnight and have our hotel in Kahului- so are looking for things to do.  We want to check out the Iao Needle.  Would it possible to reachWailuku on foot from Kahului?
Although it is possible to walk, it would probably make more sense to take public transportation (bus or taxi) due to the limited amount of time you have.
FESTIVAL OF ALOHA – HAPUNA BEACH PRINCE HOTEL, KOHALA COAST
Sunday October 6, 2013 – Time: 10:00 AM – 3:00 PM at Hapuna Beach Prince Hotel, 62-100 Kauna'`Oa Dr, Kohala Coast, HI 96743.
Free to the public. For more information, call 808-880-1111
A fun day of food and activities for people of all ages.
IF YOU LIKED THIS, PLEASE SUBSCRIBE!

CREDITS:
Martin Denny music courtesy of YouTube: