Hawaii Bucket List: Big Island Edition : Hawaii Travel Podcast Show 32

Podcast: Play in new window | Download
Subscribe: iTunes | Android | RSS
The Hawaii Travel Podcast Show 32 for Tuesday August 6th 2013.  Our Hawaii Bucket List series continues with a special Big Island Edition!  We pick the things we want to do on the Big Island before we die.  All that and more, on this episode of the Hawaii Travel Podcast.
WE HATE UNBUNDLING
Unbundling is that annoying thing airlines have been doing for the past few years.  There was a time when you could just buy a ticket, an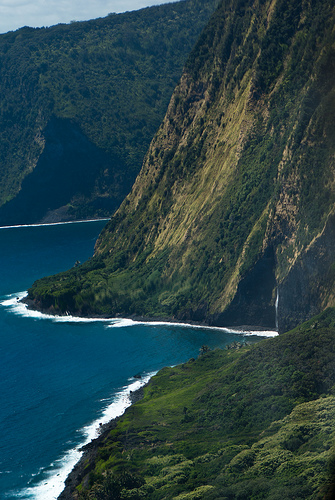 d that would be that.  You would get on the plane, get a pillow to use, a blanket, snakes, a movie, drinks, anything you could think of, within reason,was just included in your the price of your ticket.  But then along came the practice of unbundling .
Now, unfortunately, some Hawaii hotels will soon begin charging a cleaning fee upon a guest's checkout to cover the cost of cleaning the room for the next guest.
The new checkout cleaning fees are due to begin at 16 condominium properties on Oahu, Maui, Kauai, and the Big Island managed by Outrigger starting in December of 2013. Other hotels will likely follow suit as Outrigger is one of the largest and most successful hotel management companies in Hawaii. The cleaning charges range from $40 for a Studio to $70 for a Three Bedroom Condominium, except at the Kapalua Villas on Maui where the charges range from $130 to $180. State taxes are added to these fees as well.
The new cleaning fees follow a pattern of Hawaii hotels "unbundling" services that were previously included in the daily room cost, and then charging separate, additional fees for the previously included services. Most notable in this regard have been "resort fees" which started around 10 years ago with a few high-end hotels charging these fees. Today there are 59 Hawaii hotels that charge resort fees ranging from $2.50 per night at the AQUA Hotel Molokai to $36.65 per night at the Royal Hawaiian Hotel in Waikiki.
Travel-Hawaii.com maintains a complete list of resort fees at Hawaii hotels at http://Travel-Hawaii.com/hawaiiresortfees.html
MCDONALD'S HULA BURGER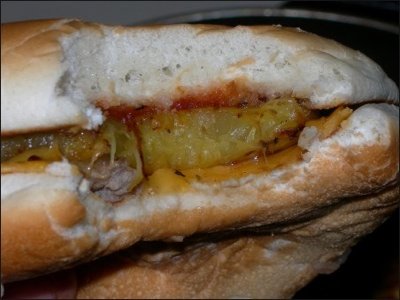 Rose emailed in, she asked…
Dear Dan and Jennifer, I just found you guys and have been listening to all of your back episodes!  Great fun and information.  When I was about 10 years old, I remember eating at a McDonalds.  I think they used to have a Hawaiian Burger.  I remember thinking it was terrible and was tricked into eating it by my parents.  Do you remember McDonalds ever having a Hawaiian burger on the menu?
Rose in Schaumburg, IL
This was something called the Hula Burger, and it was considered to be on of the biggest bombs that McDonald's ever had on their menu.  And, it was invented by Ray Croc himself.  Grilled pineapple on a cold bun with toppings.
Around that same time a franchise owner in Cincinnati thought, enough of this, not only are we losing meat eaters on Fridays, but now we also have to deal with the weird Hawaiian thing, so he came up with a sandwich that went head-to-head with the Hula Burger.  The new sandwich won, hands-down, and the the Filet-o-Fish is still one of the most popular sandwiches at McDonalds today.
BIG ISLAND BUCKET LIST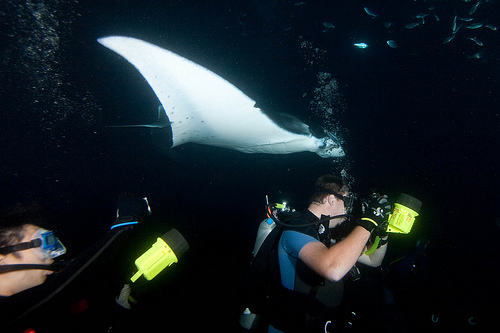 For Reservations call (888) 333-4668
For Information call (808) 324-4668
Snorkelers and ride alongs welcome, meaning you don't need to dive in; you can just ride along on the boat.
One warning, these are real marine wildlife.  There are no guarantees you'll see any, but they say they are there about 80% of the time.
This takes place on the Kona side.
You can do a single tank or a double tank charter.
Single tank last for about 3 hours, double tank lasts for about five hours.
The cost ranges from about $100 to about $135.
Tips, no touching!  As much as you want to reach and grab one and have them pull you along that is a bad thing to do. You'll actually go to the bottom and form a circle and let the rays swim above you.  Snorkelers stay up on top and look down at the rays.
HIKING THE THE MULIWAI TRAIL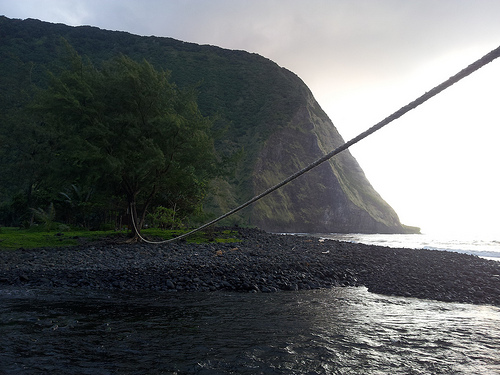 This trail starts in the Waipio Valley. This is a difficult and long 19 mile trail. It starts with a brutal zigzag of switch-backs that ascend to 1,200 feet in less than a mile! After that, it does get easier but is still hard. The trail takes you through gulches, forests, past beautiful pools and waterfalls, even overgrown ruins and in to the Waimanu Valley, all the while offering glimpses of the ocean. This would be a three day hike with camping for me, but well worth it for the experience!
Check out this PDF map courtsey of hawaii-guide.com to see if this is for you!
BIKE TOUR OF KILAUEA VOLCANO
Toll Free Reservations: 1-888-934-9199
Local Reservations: (808) 934-9199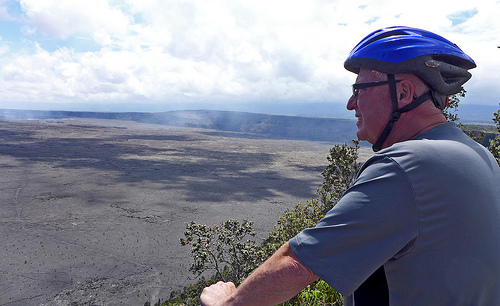 This would be fun for anyone, even families who are somewhat fit.
You start at the Visitors Center in the Hawaii Volcanoes National Park.  You'll get a quick overview of what your day will be like. You'll get fitted with a nice mountain bike.  Teach you what you need to know.  You'll get safety equipment etc.
How close you get to eruption?  Good question!  You'll ride to the Jagger Museum, and that is the closest you get to the volcano.  So, here you can jump off the bike and look around the museum, which is always fun.  Then you hope back on your bike and head toward the steam vents along the rim of the Caldera.
So, you'll go from the steam vents through the rainforest area on the Summit.  You'll actually be riding on many stretches of road that partially collapsed from the earthquake back in 1982.
Then you'll hit Crater Rim Drive, and that is a beautiful drive by car, I can only imagine how awesome it would be by bike.  Same with Chain of Craters Road, that would be fantastic to see via bike.  You'll see big craters and old lava flows and lava trees.
So, by that point you'll be tired and an air conditioned van picks you up and takes you to the Ocean end of Chain of Craters Road.  They serve you lunch right there on the ocean.  Again, because this is my bucket list item, I would like to go in the winter months so we could possibly see some whales.  Depending on the tour, they also apparently have a wine tasting option.
The price is about $140.
MOVE TO BIG ISLAND FOR MAKAHIKI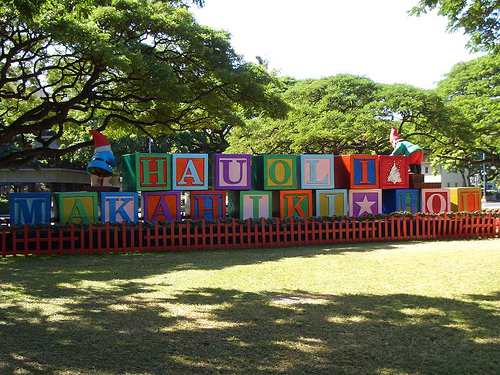 The Makahiki season was the ancient Hawaiian festival in honoring of the god Lono. It starts in November and runs thru February- the best time to escape the bad winter weather on the mainland! The season was a time of peace when war was forbidden.  Work generally stopped as people feasted, played games, and made offerings. Today it is still a celebration with many fun events.
http://keolamagazine.com/magazines/hawaii/2012-issues/nov-dec-12/makahiki-codes-for-regeneration.html
DON THE BEACHCOMBER MAI TAI FESTIVAL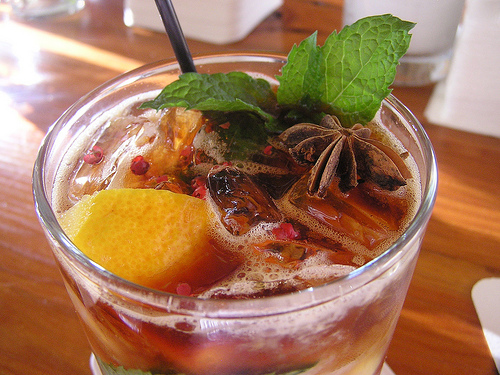 This is a fun annual event that has bartenders competing from all over the world for the title of who makes the best mai tai.  The winning  bartender will make a cool $10,000.  It would be fun to compete.  Of course, it would be more fun to not compete and just go there and drink.
 This takes place on the Big Island at the Royal Kona Resort in Kona.  August 17, 2013 10:00am – 6:00pm
http://www.donsmaitaifest.com/
IF YOU LIKED THIS, PLEASE SUBSCRIBE!

CREDITS: