Hawaii Travel Tech, What To Bring Home, Make A Long Flight Bearable : Show 8

Podcast: Play in new window | Download
Subscribe: iTunes | Android | RSS
Cool technology gadgets and travel apps for your Hawaiian vacation, ideas to make a long plane ride bearable, and ideas of what you can and can't bring home are featured in this episode of the Hawaii Travel Podcast.
HOW TO ENJOY A LONG FLIGHT
Listener Jay shared a money saving tip and asked a question.  Jay's tip could save you money.  He suggested that if  a you can fly with a layover–0r multiple layovers–you can save a lot of money.  He is flying non-stop from Atlanta to Honolulu and his ticket is $995.  He could break his flight into two legs and could save almost $600.  That is a good tip.  If you have the time and/or are short on money, having an extra $600 in your pocket when you land in Hawaii is a definite plus!
Next, Jennifer and Dan answered Jay's question.  His flight from Atlanta to Honolulu is over 10 hours long. Now that is a long flight. So Dan and Jennifer tackled his question of how to make that flight more bearable.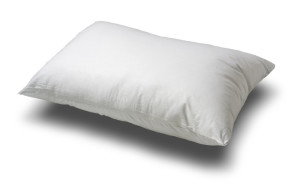 Jennifer says comfort is key.  She suggested packing a pillow in a Space Saver Bag, and once on the plane, taking it out and using it.
Dan suggested making hourly trips to the restroom to stretch your legs in order to avoid deep vein thrombosis.  Other things to try include sleeping (if you are lucky enough be able to do that), downloading TV shows or movies on your smartphone or laptop and watching them on the plane, or playing games on your smart phone.
TRAVEL TECHNOLOGY AND APPS
The next question came in via voicemail from Kamal in Madras, India. He asked which websites we use to plan trips and purchase tickets, and also wanted us to share our favorite travel tech.
To purchase tickets, Jennifer and Dan both swear by kayak.com.  They love the fact it scours the Internet for the best price options. They also love the 'matrix' that shows you which days are cheaper for traveling and a selection of airports to travel from.
When you buying your tickets Jennifer strongly urges you to use Seat Guru (seatguru.com)
Enter your flight information and Seat Guru will help you pick the perfect seat for your flight.  Looking for a seat with more leg room? Or, maybe you would like to know which seat reclines or which isle seat is the best on the plane? Seat Guru will let you know!
When doing your online check-in 24 hours before your flight, Jennifer suggests trying to switch to better seats as there is a good chance that better seats may have opened up!
Google Earth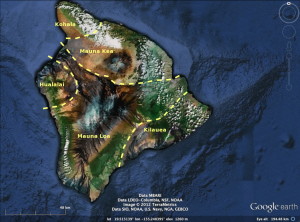 Google Earth is a free software program that allows your look at your hotel location and other areas before your trip. It also allows you to re-trace your vacation after you return home–which is kind of a neat little keepsake of sorts.
Map My Walk app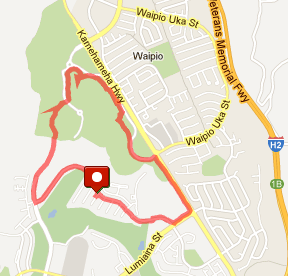 The Map My Walk app allows you (when you remember to turn it on) to record your trip via GPS and view it on a map overlay. Again, this is a wonderful way to remember your visit to Hawaii!
Waze GPS app
The Waze GPS app is a great, inexpensive alternative to paying for a vehicle with a built-in GPS unit. Plus, it gives information on traffic jams and speed traps.
iPhone Camera
The best part of my iPhone is its amazing camera! However, any smartphone camera is great. Today's smart phones can handle so much, and they certainly make traveling much easier with the various tools and apps they provide for travel–including impressive cameras and apps!
WHAT YOU CAN AND CAN'T BRING HOME
Jennifer recalled a story in which she was stopped by the "fruit police" at the Honolulu airport after having packed a papaya, a mango and a guava.  She found out that some fruits are not allowed to leave the state of Hawaii until they are inspected.   http://www.aphis.usda.gov/travel/hawaiian_products.shtml
Of course, all baggage may be inspected before your flight.  When you leave Hawaii, you must go through the agriculture inspection station.  The reason for this is to try to curb the spread of fruit-born diseases and pests.
Most packaged goods are safe for travel (i.e. boxed macadamia nuts, chocolates, coffee, jams). Just avoid the transport of fruit and veg unless inspected.
IF YOU LIKED THIS, PLEASE SUBSCRIBE!