Best Time To Go To Hawaii / How To Find Vintage Hawaii Shirts

Podcast: Play in new window | Download
Subscribe: iTunes | Android | RSS
What is the best time to visit Hawaii, how to find vintage Hawaiian shirts, and more can be found in this episode of The Hawaii Travel Podcast.
WHERE TO FIND VINTAGE HAWAIIAN SHIRTS
Clinton emailed his question to questions@hawaiitravelpodcast.com. He and his wife are visiting Honolulu in April and they are looking for outdoor markets or thrift shops to buy vintage Hawaiian shirts.
One place we recommend is the Aloha Stadium Swap Meet & Marketplace. You can spend hours here exploring the marketplace for vintage clothing, crafts, jewelry and more. The event is so big, it's held at the biggest sport complex in Hawaii–the Aloha Stadium. It's about 20 minutes away from Waikiki. Hours: Wednesdays, Saturdays 8AM-3PM; Sundays 6:30AM-3PM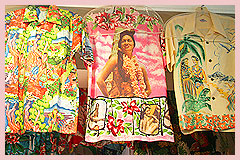 Another spot to find some awesome vintage Hawaii memorabilia–especially vintage Hawaiian shirts–is at a store called Bailey's Antiques & Aloha Shirts
They have quite a selection–over 15,000 vintage shirts! The location of Bailey's Antiques & Aloha Shirts is 517 Kapahulu Avenue, Honolulu
Here are a few open-air markets to check out, as well:
International Market Place is always worth a visit to see a Hula performances and enjoy the food court and shops.
The Ala Moana Farmers Market features fresh locally-grown fruits and vegetables, as well as delicious treats and other goodies. It is located on the upper parking deck of the Ala Moana mall near the Sears entrance. Saturdays, 8AM-Noon and Tuesdays 4-7PM, rain or shine.
Saturday Farmers' Market at Kapi'Olani Community College features a huge variety of goodies. A lot of produce, baked goods, cheeses, flowers, Hawaiian coffee, seafood and more make this a popular choice for locals as well as tourists. Located at Kapi'Olani Community College, 4303 Diamond Head Road, Honolulu
For a complete list of farmer's markets, checkout this 6-page PDF file at http://hawaii.gov/hdoa/add/farmers-market-in-hawaii/Oahu.pdf
GOLFING AND SHOPPING TRIPS TO HAWAII
Monica called in with a question about traveling to Hawaii with her husband. Her husband wants to golf and she wants to shop. She is looking for ideas on which islands to best pull this off on. The short version of this answer is: ANY of the Hawaiian islands.
Non-golfer Jennifer mentions a few great options:
Maui
Wailea is known for its fantastic golf courses. It is a luxurious resort community in South Maui. He will be able to golf to his heart's content, and Monica will be able to shop at some nice high-end stores.
Big Island
Oahu
Ko Olina is a nice resort area; Disney just opened Aulani there
Another resort area on Oahu that features nice shops and golfing is Turtle Bay Resort
WHEN IS THE BEST TIME TO VISIT HAWAII?
Olivia is such a nice daughter! She is helping her parents plan a trip for Hawaii sometime in the new year. Their schedule is wide open, but she would like nail down the best time to visit Hawaii.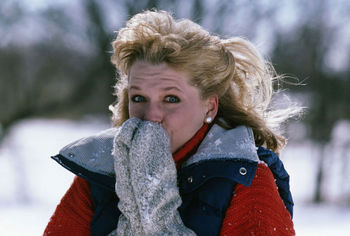 While Dan's suggestion is 'anytime', Jennifer shared a more practical answer. She suggests asking yourself three questions to determine what the best time to visit Hawaii is:
When is the weather the worst where you live? For example, if you live in New Jersey and you hate the cold, you might want to plan your trip in January. If you live in the Pacific Northwest, you may want to plan your trip during the cold and rainy months of February and March.
When are the prices cheaper? If money is an issue, take a look at the cheapest time to fly from your airport. You would be surprised at how drastically ticket prices can change based on a specific times of the year. We've seen ticket prices jump over $200 in a 24-hour period!
What special interests do you have? There are many events and festivals that take place year-round on the islands. For example, whale watching is at its peak in the winter months, while star gazers will enjoy the Perseids Meteor Shower in August. Hula dancing fans would maybe want to plan their trip to see the Merrie Monarch Festival that takes place at the end of March/beginning of April each year. Check out the events at each island offers by visiting GoHawaii.com.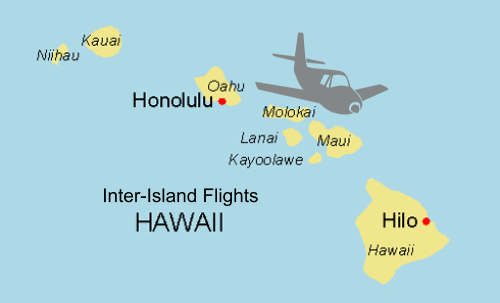 Because Olivia's parents will be there for 10 days, Jennifer mentioned her idea of splitting them up into two islands. Inter-island airplane tickets are only about $68 each way. Jennifer suggested they consider doing an island hop. Fly into one island, explore and enjoy that island for 5 days, and then take an inter-island flight to a second island and stay there for 5 days.
Check out Mokulele Airlines for some super inexpensive inter-island flights.
OAHU NORTH SHORE BEACH CLEAN-UPS
If you are looking for something fun and different to do while visiting Oahu's North Shore, checkout our friends at Save The Sea Turtles International.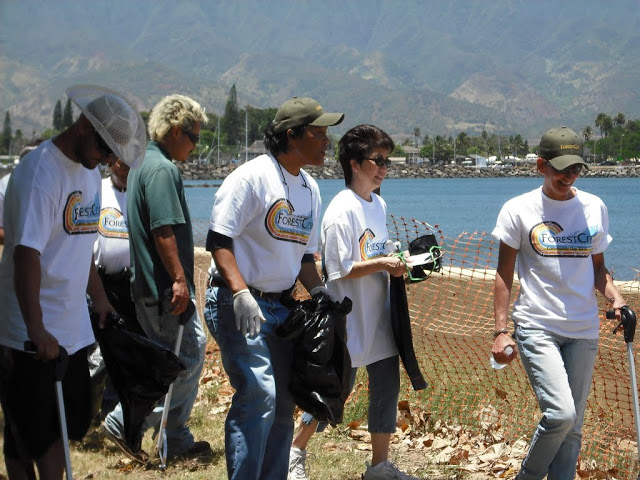 We love these guys! Not only do they put on monthly beach clean-ups on Oahu's North Shore–which is vital to the health of Hawaii's ecosystem–they also go to bat for Sea Turtles, Monk Seals, and False Killer Whales. For more info on how you can participate in the beach clean-ups, head over to seaturtlesinternational.org and their sister site adoptabeachhawaii.com These are a fun–and worthwhile–things to do while visiting Oahu.
Happy New Year from Jennifer & Dan!
IF YOU LIKED THIS, PLEASE SUBSCRIBE!