Big Island Honeymoon Ideas: Show 36

Podcast: Play in new window | Download
Subscribe: iTunes | Android | RSS
The Hawaii Travel Podcast Show 36 for Tuesday September 10th 2013.  On this episode we'll talk about Big Island Honeymoon ideas, and Nina wrote back with an update on her excellent Oahu water adventures.  All that and more, on this episode of the Hawaii Travel Podcast.
OAHU SNORKELING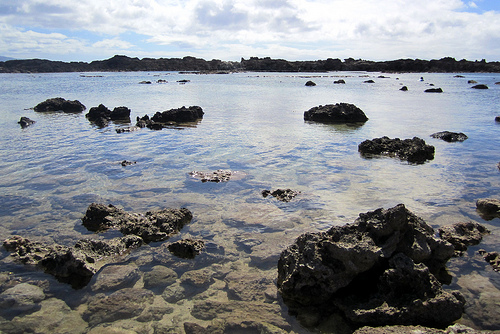 Listener Nina wrote in with an update on her trip…
Hey guys I just got back from my trip and I had a great time! What ended up happening is we went to Kailua for 3 nights then 3 nights in Laie then 4 nights in diamond head. Thank you for giving me advice and I took it! I went snorkeling at Hanauma bay and that was so awesome and almost magical! I even got to see a turtle up close! And since I was staying on the San Suci beach I went snorkeling there too! Another place I went was more on the north shore while we were staying in Laie, called sharks cove.  I highly recommend it! What I think is unique about it is that it is so deep and is thick with fish! I think I like sharks cove best because at Hanauma bay we went at low tide and was constantly scraping my belly. What I like about sharks cove is that it is so deep u won't be stepping on the coral. And remember the podcast where you talked about the humuhumunukunukuapua'a grunting if you cornered it? I heard it!  There was even a tall rock that me and my cousins jumped off of! That was about the extent of snorkeling  that I did! I did get a chance to see the aquarium and saw the monk seals! And when I was in Laie there was one right outside in the water by my house! So that was cool! Sadly I didn't get to do the water jet pack thing but if I did get the chance to I am not sure I would have so Dan good job!! And thanks so much!
-Nina
We talked about how beautiful Shark's Cove is and shared a link to an in-depth website about Shark's Cove. http://www.hawaiisnorkelingguide.com/sharks_cove.html
SEA TURTLE ABUSE
We wanted again to share the telephone numbers for Sea Turtle and other sea life to report abuse.
To report an injured, stranded, or entangled marine mammal (i.e. whale, dolphin, seal) in trouble, please call the NOAA Marine Mammal Hotline: 1-888-256-9840
To report marine mammal or sea turtle disturbance or legal violation, please call the NOAA Office of Law Enforcement Hotline: 1-800-853-1974 and then call DLNR Division of Conservation and Resources Enforcement (DOCARE) statewide hotline: 643-DLNR (3567)
BIG ISLAND HONEYMOON IDEAS
Listener Bill sent the following email…
We have an upcoming honeymoon to the Big Island (spending 7 days in Kona and 3 days in Hilo).  I have been listening to older podcast and taking notes (as well as reading several travel guides).  Do you have any specific tips or recommendations? 
Thanks,
-Bill
STARGAZING ON MAUNA KEA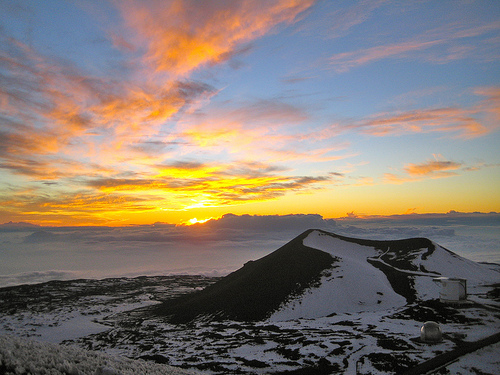 Nothing says romance more than star gazing.  Jennifer shared a unique idea – Stargazing On Mauna Kea…
Watching the sunset at the summit then stargazing at the Visitor Information Station of Mauna Kea is an amazing, once in a lifetime experience. The skies are dark and the stars are visually stunning. As much as stargazing on Mauna Kea is an special experience, but you need to be prepared. First, take a look at your rental car agreement- most companies say not to drive on Saddle Road (the road that goes to the mountain), so keep that in mind. The road is steep, windy, and rough. So even if you are allowed you may feel nervous driving yourself. There are some licensed tour operations that will take you, which is another option. If you want to go to the actual summit, you will need a 4X4 vehicle and keep in mind- again- the road is treacherous in places- so you may want to skip this part and just do the stargazing from the Visitor Station unless you research and get a solid plan in place.
Another thing to keep in mind is the weather. It is cold on top of the mountain! Bring a coat and extra clothing you can put on if you get cold. You can find the official forecast here: http://mkwc.ifa.hawaii.edu/forecast/mko/index.cgi 
IF YOU LIKED THIS, PLEASE SUBSCRIBE!

CREDITS:
Stargazing On Mauna Kea photo by LoveBigIsland
Sharks Cove photo by wallyg