Government Shutdown Alternatives And Skydiving Over Oahu: Show 40

Podcast: Play in new window | Download
Subscribe: iTunes | Android | RSS
The Hawaii Travel Podcast Show 40 for Tuesday October 8th 2013.  On this episode we'll talk about alternative Hawaii activities in light of the Government shutdown and the closure of the National Parks.  We'll also talk about skydiving over the North Shore.  All that and more, on this episode of the Hawaii Travel Podcast.
GOVERNMENT SHUTDOWN ALTERNATIVES
There is no doubt that the government shutdown has affected thousands of vacationers headed toward Hawaii.  With the National Parks closed, so goes the chances to visit Hawai'i Volcanoes National Park, Haleakala National Park, and Pearl Harbor sites including the  Battleship Missouri, Pacific Aviation Museum.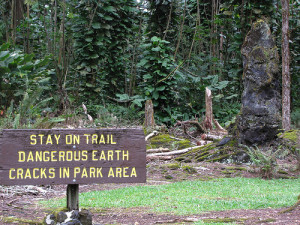 The people at Beat of Hawaii put together an excellent list of places closed and a list of alternatives for you to enjoy.
Remember, only National Parks are closed due to the Government shutdown, not State Parks.
Quick Tip For Hikers:

For hikers, check out the http://hawaiitrails.ehawaii.gov/home.php

Name of trail,  Trail Length, Approximate Time, Type of Terrain: (like Mountain forests, elevated climbs).
For those of you staying in Hilo on the Big Island,  Jennifer and Dan recommend the wonder Dolphin Bay Hotel.  Great people, great property.
Dolphin Bay Hotel – 333 Iliahi St. – Hilo Hawaii 96720

Toll-Free at (877) 935-1466 or Non-Toll-Free at (808) 935-1466
FREE SKY DIVING ON OAHU FOR GOVERNMENT WORKERS AFFECTED BY THE SHUT DOWN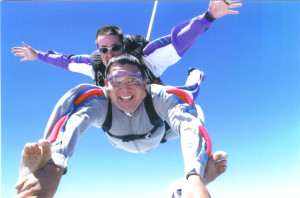 Dan and Jennifer talked to Sonny from Skydive Hawaii about their promotion in which they will give free jumps to furloughed workers affected by the shutdown.  Call (808) 945-0222 or visit their website at http://www.skydivehawaii.com/ for more details.
WHAT UP JEN?
If you will be on Kauai this weekend, October 12 you may want to checkout the Eo e Emmalani i Alaka'i Festival.
Free commemorative event honoring Queen Emma's ascent into Kokee in 1871.
Kanaloahuluhulu Meadow fronting the Kokee Museum
Fee: Free
Hours: 10:00 AM to 4:00 PM
IF YOU LIKED THIS, PLEASE SUBSCRIBE!


CREDITS: