A Great Alternative To Waikiki And Honolulu : Hawaii Travel Podcast Show 27

Podcast: Play in new window | Download
Subscribe: iTunes | Android | RSS
Today we'll tell you about a great alternative to Waikiki and Honolulu, and we'll flip the tables, and we'll read some listener emails that came in with answers to questions WE had. All that and more on this episode of The  Hawaii Travel Podcast.
Last week we showcased David, Georgia and Richard's incredible 4 islands in 8 days vacation, and we had a few questions.  Dave was nice enough to write in with some answers…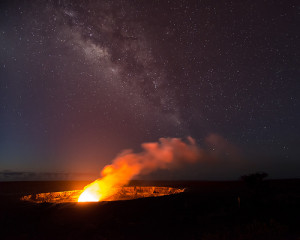 Thanks for featuring us on this week's podcast!  It was great to hear your input and suggestions for next time.  Here are answers to a couple of questions that came up during the podcast.
Queen Liliuokalani Gardens to Rainbow Falls/Pe'epe'e Falls & Boiling Pots and Akaka Falls Question:
– How long did it take?
We did it in a couple of hours, but Akaka Falls was pretty rushed (it's further north and far off the main road).  They rest are very close to Hilo.  [DETAILED MAP]
Safari Helicopters Question
– How close to crater?  Did we see lava?
We did not get very close to the crater (and there wasn't much activity in the crater other than steam blow-off during the helicopter tour).  We flew by the lava flowing into the ocean and over hot spots in the lava stream (also some of the few surviving patches from the town).  Also, it started raining during our flight, sending up sheets of steam.
Coco Palms Question
– Do they have a tour?
We did our own quick look around because we just missed the 2pm tour.  Apparently they are in the middle of a fight to get it open again
I would call the tour number (808-346-2048) to find out before showing up for the tour.
International Market plans?
Looks like the International Market is slated for redevelopment
but not without some opposition
Thanks again!
Second email came in multiple parts from Marge in New Jersey…
Parts of this email features "play-by-play" action…
Hi Dan and Jennifer,
I love listening to your podcast and want to share an interesting fact I just found out. I am on the Big Island right now and wanted you and your listeners to know that rental cars can be infested with roaches. My husband went out to our rental car last evening and to his surprise he found them crawling around in the car. Needless to say I wish I knew this was a possibility as I would have checked the car more thoroughly yesterday when we picked it up. I thought I would pass this on to other listeners just in case.
Right now we are staying at the Volcano House which is on the rim of the Kilauea Caldera in Volcanoes National Park. What a beautiful view, at this moment there is a rainbow over the crater. My husband is trying to get a picture of it. Ok he got the picture it looks good.
We really  love this park. I think my favorite place here is at the end of Chain of Craters Road and walking out to see the ocean from the cliffs. I feel really blessed to be able to see and experience Hawaii.
We're leaving for home tomorrow. It's been a great trip. The best part about getting home is going through all the photos we took then making a book or two through shutterfly.
The second email continued with her answering my question about what it was like to sleep so close to an active volcano in the Volcano House…
It looked awesome, how often do you have an opportunity to see and be so close to nature like that. I  slept with the drapes open and when I woke up about 1:30 am and saw the glow from the crater. As dark as it was outside with the orange glow off in the distance lighting up the sky and still the night sky with all the stars were so beautiful.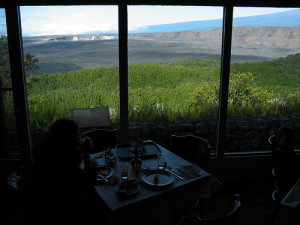 Our room had a nice view, it was partially obstructed by a tree, however from my side of the bed I could clearly see the glow.
The hotel was completely open including the restaurants which were good and reasonably priced.
Unfortunately we weren't able to take the trek to see the flowing lava. I wouldn't have been able to walk that much so we did the next best thing and stay there.
We loved it.
I'm looking forward to hearing more of your podcast. You two give great information and just so fun to listen to. It also keeps Hawaii a little closer when I'm home in N.J.
-Marge from New Jersey
A GREAT ALTERNATIVE TO WAIKIKI AND HONOLULU
Dear Dan and Jennifer,  we want to stay near Waikiki but without the craziness and traffic of that.  We are also not interested in Honolulu.  Ko Olena sounds kind of far do you have an idea for a place close to Waikiki but not that hectic?
-Brigette
About  a half hour drive from Honolulu.  You could not get more different.  It is also VERY different than Waikiki Beach.  So if you are looking for the typical Waikiki nightlife, this isn't for you, but if you want to stay in a nice beachy-type of town without a lot of noise and hustle and bustle, this is for you.  And remember, you can have both.  get a hotel or B&B in Kailua and make the drive into Waikiki for the night life.
So, back in 1964 when the Beatles came went to Hawaii, people found out John Lennon  and George Harrison were in Waikiki and they  were mobbed, so they high-tailed it outta there and wound up in Kailua.  And this is also the small town where President Obama often visits on his Hawaiian vacations.  You can even visit the house that has been called "The Winter White House".
Both Jennifer and Dan recommend Sweet Paradise Chocolatier in Kailua.  They use fresh tropical fruits, nuts and spices to create great candy.
TWO KAILUA BEACHES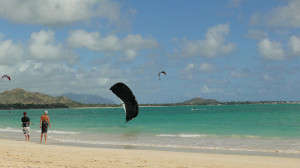 Kailua Beach Park
450 Kawailoa Rd
Kailua, HI 96734
Watersports galore.

Nice beach park.

A ton of people, always fun.
Lanikai Beach
Kailua, HI 96734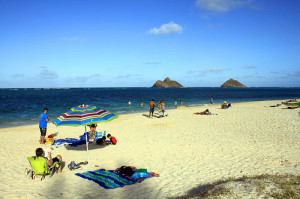 Lanikai Beach is located in Kailua.  Consistently rated one of the best beaches in the world.  It is so beautiful.  What makes this a little different than many other beaches we talk about is that this is not a beach park, there are no lifeguards, restrooms, parking etc.  It is a public beach, but not a beach park.  A tip about planning to visit Lanikai Beach, Monday through Friday is the best time to go.  Very few people.  This is near a residential area, and not a beach park.  Weekends the beach can get crowded, but if you want to truly spectacular beach without a lot of people.  Come to Lanikai during the week and you will be love it.
This beach is on the East side or the windward coast of Oahu. Mokulua islands are right of the coast.  These are two small islands, and if you can be on Lanikai at night,especially during a full moon, the moon rise over these two small islands is breathtakingly beautiful.
Grab a great breakfast at:
Cinnamon's Restaurant
315 Uluniu Street
Kailua, Hawaii 96734
Phone: (808) 261-8724
Great pancakes and more.  Very affordable.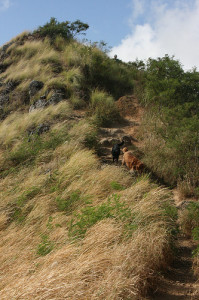 Pillboxes Hike
382 Kaelepulu Drive
Aalapapa Drive
Kailua, HI 96734
This is fun hike with an amazing view. The beginning of the hike can be a little tough, but don't let the first part of the trail stop you from doing this hike. Takes less than an hour if you turn around at the first pillbox.
The Ulupo Heiau is an ancient cultural site.  It was said to be built by the Menehunes. It is a sacred place that is worth a visit to explore.  This Heiau, located in the shadow of Kailua's YMCA, is one of our favorite stops and we talked about it in detail in episode 7 of The Hawaii Travel Podcast.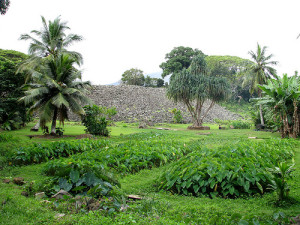 Kailua Farmers Market
Sundays, 9:00 am – 1:00 pm
Kailua Elementary School
315 Kuulei Road, Kailua, HI 96734
Thursday Night Farmers Market
609 Kailua Rd
Kailua, HI
From 5 to 7:30 p.m. Kailua Town Center Parking Garage, 609 Kailua Road (behind Longs).
Another great farmer's market.  This one is BIG.
Special "Good Job" Plug
On a recent cruise in Maui the team from Trilogy Excursions rescued a baby Hawksbill Turtle that was tangled in a fishing net.  We love turtles, and we had ocean debris.  This little guy would have surely drowned if the people on board were not paying attention.  Good job to everyone aboard!  These guys are a worth a "like" and a "follow".  We've talked about them in depth before on episode 11 of The Hawaii Travel Podcast when we talked about their awesome Maui Sunset Catamaran cruise.  On their Facebook page there is a video that shows the rescue.
IF YOU LIKED THIS, PLEASE SUBSCRIBE!

CREDITS: