Inter-Island Travel Tips, And A Fun Day Trip While Visiting Kona: Show 17

Podcast: Play in new window | Download
Subscribe: iTunes | Android | RSS
Inter-island travel tips, a super memorable day trip while visiting Kona on the Big Island, and more tips are featured in this episode of the Hawaii Travel Podcast.
QUESTION OF THE WEEK
Our question of the week deals with inter-island travel.  Have you ever island-hopped the Hawaiian islands?  And, if so, what do  you prefer most?  Do you like to visit one island per trip or hit multiple islands?  We would like to hear from you.  Scroll down to the comments section of this episode's show notes and let us know your thoughts.
INTER-ISLAND TRAVEL TIPS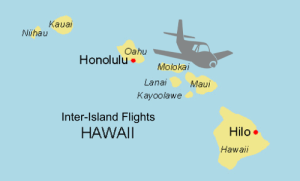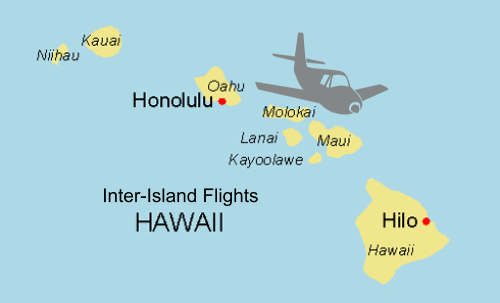 If you have the time, visiting an additional island on your Hawaiian vacation doesn't have to bust your budget.  On our recent trip, we picked up tickets from Oahu to Hilo on the Big Island for about $80 per person.
There are three main airlines handle Inter-island flights, and the fares are surprisingly inexpensive:
Here are a few things to keep in mind while exploring your Inter-island flight options:
The cheapest flights are usually early in the morning or late at night. Is it worth it to save $20 or $30?  That is up to you.

When setting up your car rental, keep in mind your landing/departure times.

You could potentially end up traveling on a smaller plane while island hopping, so keep that in mind when packing luggage.
Big Island inter-island flying tip:  on the island of Hawaii, there are two main airports–Hilo and Kona.  Consider flying into one and departing from the other.  You'll cover more ground and it typically doesn't add much more to the bottom line.
MEMORABLE KONA DAY TRIP
Lynn wrote:
We are staying in Kona for just a few days and really want to do a hike, but don't want to drive very far. Can you suggest a nice day trip (for us a day trip means getting up no earlier than 9AM and getting back by dinnertime to relax before bedtime)?  We really don't enjoy driving so much as we do walking around and exploring. Thanks.
Jennifer outlined a great day trip that covers roughly 65 miles:
Jump on Highway 19 and head North to Highway 270 and visit the Puukohola Heiau.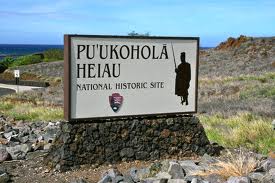 This is an intimadatingly beautiful national historic site. It is one of the largest and lastly built heiaus in Hawaii
The heiau looks over the Kohala Coast, one mile south of Kawaihae Harbor.
It is free to explore and there is a nice gift shop and information center. For more information, call them at (808) 882-7218.
After exploring the heiau, you may worked up an appetite.  If you continue driving North on 270 you'll come across a wonderful little town called Hawi (which happens to be the birthplace of Kamehameha).
Hawi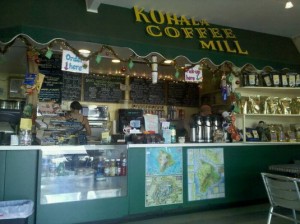 Hawi (pronounced ha-vee) is a very small town with several interesting shops and restaurants:
One restaurant that we recommend is the Kohala Coffee Mill, located at 55-3412 Akoni Pule Highway, Hawi  (808) 889-5577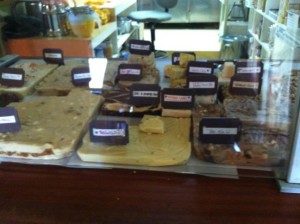 The food is good, the ice cream is great, and there are lots of samples of tasty home-made fudge upstairs.
After eating and exploring Hawi, continue heading North to the end of Highway 270 to the Pololu Valley Lookout.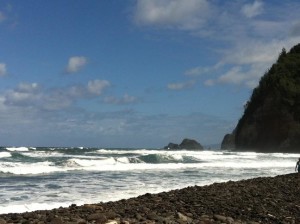 You'll marvel at the beautiful view of the ocean at Pololu Valley Lookout. And, if you are in the mood for a hike, we strongly recommend hiking down to black-sand beach.
The rocky trail looks harder to navigate than it actually is. Just make sure to wear some good hiking shoes and bring plenty of water to avoid dehydration.
It is approximately a 30 to 45 minute hike each way.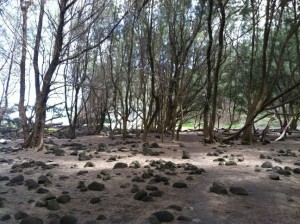 This beach is truly a hidden gem of Hawaii.  You'll be able to find a rock and relax as long as you want–soaking up the warmth and taking in the view of the amazing beach and trees–a perfect place to reflect on your trip!
Please note that this is not a good beach for swimming.
It is approximately 60 miles from Kona to Pololu Valley. The trip will take about 1 1/2 hours without stops. Of course, making stops are what day trips are all about, so be sure to pull the car over and make stops along the way. That's the adventure and fun of exploring Hawaii!
IF YOU LIKED THIS, PLEASE SUBSCRIBE!

Post Tagged with
Big Island
,
Hawi
,
Inter-island travel
,
Kohala Coffee Mill
,
Kona
,
Kona Day Trip
,
podcast
,
Pololu Valley
,
Pololu Valley Hike
,
Puukohola Heiau
,
Quick Tip
,
travel tips