Oahu Photography Tours And Nude Beaches On Hawaii: Show 38

Podcast: Play in new window | Download
Subscribe: iTunes | Android | RSS
The Hawaii Travel Podcast Show 38 for Tuesday September 24th 2013.  On this episode we'll talk about Oahu Photography Tours, and we'll play an interesting voicemail question that came in . Plus we'll discuss our fun new contest.  All that and more, on this episode of the Hawaii Travel Podcast.
HAWAII NUDE BEACHES
Listener Cy called our voicemail with the following question:
Hey guys, this is Cy in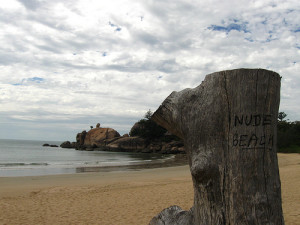 Levittown, New York and I will love listening to your show every week, and I and a bunch of my buddies are all planning a visit to go to Maui and the Big Island sometime next year, maybe February or March, and we're going "au natural" as you would say, and we would really love to get a list from you of your ranking of the best nude beaches on both of those islands.  My friends and I have a saying "no prudes, just nudes".  Any suggestions you have there Dan would be helpful. And also, while you're at it, Dan we saw that you've done this really neat thing with the water jet pack. And we're just wondering if they have anything like that down and on the big time. So, thanks from side of it sounded your work and hopefully we'll, get the here you here ourselves on your podcast. Thanks. Bye.
Being nude at a Hawaii beach is illegal, or maybe legal.  In other words, the law seems murky and unclear.
http://nudistnaturistamerica.org/nudity-laws-by-state
Also, here is a link to the top nude beaches in hawaii at Huffington Post.
LUAU CONTEST
Win Two Free Passes To Germaine's Luau!
The too good to miss luau, Germaine's Luau on Oahu has teamed up with The Hawaii Travel Podcast to give some lucky listeners some complimentary passes to the ultimate in Hawaiian style fun, the famous all all inclusive Germaine's  Luau.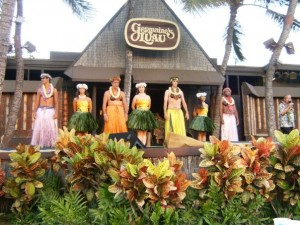 Regular listeners know how much we love Germaine's Luau, and we are excited to share it with two lucky listeners right now.
That's right.  Two listeners will enjoy escorted transportation from Waikiki in air-conditioned buses.
They'll each receive 3 beverage coupons and you'll be able to enjoy Mai Tais, Blue Hawaii's Pina Colada, ChiChis, Lava Flows and more.
After drinks you'll be able to enjoy a true all you can eat feast featuring Kalua Pig, Chicken with long rice, Deep Fried Island Fish, Teriyaki Beef, Lomi Lomi salmon, Fried Chicken, Poi, and honestly, even more stuff we don't have time to mention, but it is all good and its all you can eat!
And then you'll enjoy a spectacular Polynesian Revue with the thrilling Fireknife dance.
This is a great time, and is always a highlight, and we are so thankful Germaine's asked us to be part of this give away.
Absolutely! So let's get into the contest, right now we'll give away two complimentary passes for Germaine's Luau to a random person who can answer the following trivia question.
According to Hawaiian mythology, who is the goddess of snow, who lives high atop Mauna Kea and is the arch enemy of Pele?
We'll pick a random winner from all the correct responses emailed to questions@hawaiitravelpodcast.com.  Your answers and entries must be received no later than 12PM EST October 7, 2013.  Winners will be announced after the drawing.
Sorry, no employees of The Hawaii Travel Podcast, or any of its global subsidiaries, divisions or sub-corporations are eligible.
OAHU PHOTOGRAPHY TOURS
Mara and Jonathan sent us a great email…
Hi guys, we just came home from Oahu and had the best time.  My husband and I wanted to share one thing we did that turned out to be the highlight of our trip.  The Oahu Photography Tours.  You can read more about them at http://www.oahuphotographytours.com/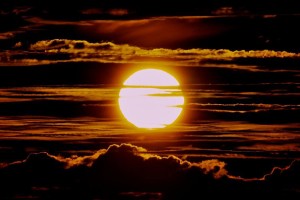 They have several tours.  The one we ended up doing was the Sunrise Tour.  Our next visit we will do The Full Moon Tour.
Our guide, Alex,  was a professional photographer himself and was helpful in pointing out the best angles and knew the best spots to take pictures that we would never have found on our own.  
I am a good photographer but my husband is not the best and his pictures usually turn out blurry. But, we were pleased that we each were given a tripod to use.  His pictures turned out great.
My hubby and I each picked out our favorite pictures and are going to CostCo to have them enlarged and framed.
-Mara and Jonathan from Santa Rosa, California
Contact them at 808-679-1938.  GREAT IDEA!
IF YOU LIKED THIS, PLEASE SUBSCRIBE!

CREDITS: