October 15, 2013

/

Posted in Podcast

/

By Menehune Webmaster

/

Comments Off

on The Curse Of Pele And Why You Should Never Take Lava From Hawaii : Show 41

Podcast: Play in new window | Download
Subscribe: iTunes | Android | RSS
The Hawaii Travel Podcast Show 41 for Tuesday October 15th 2013.  On this episode we'll talk about Pele's Curse and why you should never remove black sand or lava stones from Hawaii.  We'll announce our Germaine's Luau trivia winner.  All that and more, on this episode of the Hawaii Travel Podcast.
Congratulations to Cathy Mathews.  Cathy knew the answer to our trivia contest and she will enjoy two tickets to Germaine's Luau — The too good to miss luau!  WAY TO GO CATHY!
Our trivia question was…
According to Hawaiian mythology, who is the goddess of snow, who lives high atop Mauna Kea and is the arch enemy of Pele?
Answer:
Poli'ahu is the Hawaiian goddess of snow, ice and cold.  And, she is Pele's enemy.  And we here at the Hawaii Travel Podcast want to always stay on Pele's good side…
 THE CURSE OF PELE AND LAVA ROCKS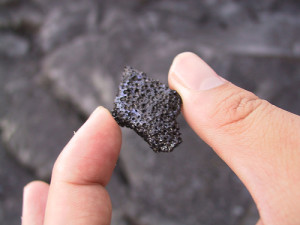 There is a curse that states bad luck will follow anyone who takes native Hawaiian minerals and rocks etc from Hawaii.  Many believe the curse comes from Pele, goddess of fire, lightning, wind, and volcanoes.  It is said Pele treats lava stones as her own children. So, if someone would take one of your kids, you would be upset too, right? Continue reading "The Curse Of Pele And Why You Should Never Take Lava From Hawaii : Show 41" »
Read more