Top Hawaiian Foods To Try, Hawaii In 5 Days

Podcast: Play in new window | Download
Subscribe: iTunes | Android | RSS
Hawaiian foods to try, Hawaii in just 5 days, and more can be found in this episode of The Hawaii Travel Podcast.
HOW TO COVER THE BIG ISLAND IN 5 DAYS OR LESS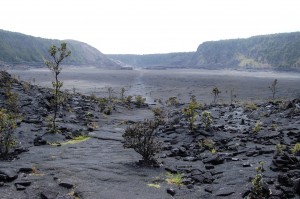 Steve had a question about how to see the "Big Island" in a limited amount of time. Jennifer shared her "split base camp" method for covering the most amount of ground in a short amount of time. Jennifer recommends flying into Hilo, staying there for a few days, and then moving to the other side of the island to explore that area.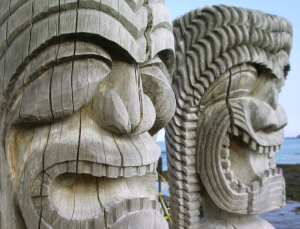 Jennifer and Dan also share a 5-day, make-shift itinerary for some fantastic, fun things to do on the Big Island in just a short amount of time. You'll be able to cover the island and get a good sense of everything the Big Island has to offer.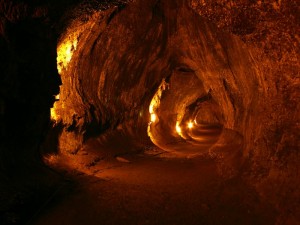 Some of the places and attractions covered are:
You'll discover rain forest, birds, insects, 1959 lava lake, steam vents, and cinder and spatter cone.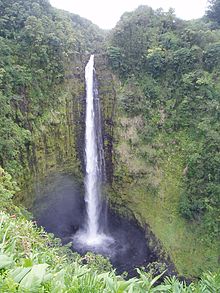 What a great time!
Rainbow Falls
Mauna Loa Macadamia Nut Corporation (16-701 Macadamia Road, Keaau, Hawaii 96749, phone: 808-966-8618, open daily 8:30AM to 5PM Factory closed Sundays and holidays).
TRADITIONAL HAWAIIAN FOODS TO TRY
Next up, Dan reads an email from Michelle who is looking for some traditional Hawaiian foods to try. Hawaii certainly has no shortage of unique, tasty foods. Jennifer even shares a recipe of Lau Lau that you can enjoy at home.
Some of the Hawaiian foods covered in this episode include:
Poke Bite sized pieces of raw fish, yellow fin tuna, onions, Hawaiian salt, sesame oil. Very tasty–even if you are not into the raw fish–can be served with seaweed salad.
Lau Lau Lau Lau is made with a meat (or multiple meats) wrapped in Ti leafs and baked in an underground oven (imu).
Poi Poi is made of taro root which is cooked, pounded, kneaded into a paste, and then fermented. It is eaten with your fingers.
Plate Lunch/Mix Plate This hearty meal consists of two scoops of rice, macaroni salad, and some type of meat.
Loco Moco A filling breakfast meal usually consisting of white rice, a hamburger patty, and an egg topped with brown gravy.
Shave Ice The perfect treat after a long day of adventuring! Consists of ice shavings and a fruit syrup.
Spam More Spam is eaten in Hawaii than anywhere else on the planet. It is used in a variety of Hawaiian dishes including a Spam sushi called Musubi.
Jennifer's Lau Lau Recipe
1 tablespoon Hawaiian sea salt
Any kind of meat (Jennifer uses boneless chicken)
Take any kind of meat, sprinkle with Hawaiian sea salt, tighten up parchment paper, and then wrap tightly in aluminum foil. Bake 2.5 hours at 350 degrees. You will love this!
RENTING A CAR VS. PUBLIC TRANSPORTATION
Frank wanted to know if it was wise to rent a car for his upcoming Hawaiian vacation or if he should use public transportation.
There are many factors you have to take into consideration while making this decision. Jennifer and Dan discuss a few of them, including:
Which island you are visiting? The Big Island would be pretty tough to travel without renting a car–due to the sheer size–but it is doable.
Your budget Renting a car ads money to your bottom line–as does fuel and parking.
Length of your trip How much time you are spending in total on your vacation? More importantly, how much time do you mind spending on a bus?
Most of the islands have public bus systems. Bus fares are generally a couple of dollars each ride:
IF YOU LIKED THIS, PLEASE SUBSCRIBE!