Oahu With Kids (And The Young At Heart) : Show 19

Podcast: Play in new window | Download
Subscribe: iTunes | Android | RSS
The Hawaii Travel Podcast, show number 19 for Tuesday, April 16, 2013.  Today we'll talk about the amazing island of Oahu–specifically, things to checkout and activities to experience on Oahu for the young and the young at heart.  All that and more on this episode of the Hawaii Travel Podcast.
OAHU WITH KIDS
This week, we wanted to talk about the top things for kids to do while visiting the island of Oahu.  We purposely picked things that we feel are fun for kids and adults.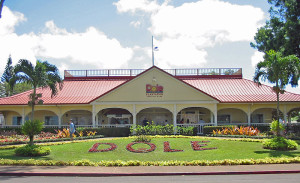 Dole Plantation
64-1550 Kamehameha Hwy.
Wahiawa, HI  96786
Phone: 1-808-621-8408
Pineapple Express Train
Pineapple Garden Maze
The Plantation Grille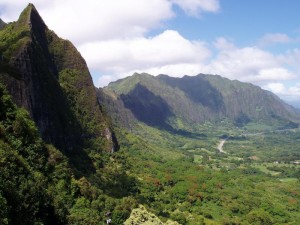 At the Pali Lookout, the view is spectacular, the wind is amazing, and it's sure to leave an impression on you!
Jennifer fondly remembers this as being one of her favorite things to do on her first visit trip to Hawaii (she was four).  She remembers the exhilarating feeling of the force of the wind.
In fact, on our recent visit, we saw a boy emulating what Jen did so many years ago: leaning against the wind and not tipping over. For parents, watching their kid pretending to be a superhero is priceless!

Pali Lookout also has historical placards posted all around so that you can learn about the battle that was fought there.
One tip: leave your hat in the car!

Polynesian Cultural Center
55-370 Kamehameha Hwy.
Laie, HI 96762
Phone: 1-800-367-7060
We think kids would love this.  In the span of about three hours, your kids can learn about the major Polynesian cultures of Hawaii, Samoa, New Zealand, Fiji, Tahiti, Tonga, and the Marquesas Islands.  They'll even learn about the legendary Easter Island.
You may not need to spend any money on the "add-ons" when buying your ticket for the Polynesian Cultural Center , that is, unless you absolutely want to see a luau or experience any of the big shows/meals. Kids will have a good time exploring the different lands–seeing how different cultures live, learning about dances and traditions–without having to spend a lot of extra money.
Waikiki Aquarium
2777 Kalakaua Avenue
Honolulu, HI 96815
Phone: 1-808-923-9741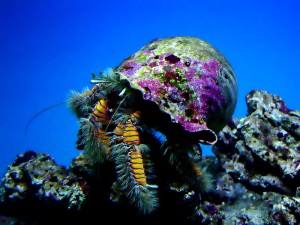 We talked in-depth about the Waikiki Aquarium in episode 12 of the Hawaii Travel Podcast.  The Waikiki Aquarium in and of itself would be a great place to spend time with the kids.  They'll learn all about the ocean and its inhabitants.  Dan suggests combining the Waikiki Aquarium visit with a drive up to the North Shore to do an impromptu beach cleanup. It's a great way to teach kids the importance of helping to keep the ocean clean!
Hilo Hatties
Flagship Store:
700 Nimitz Hwy.
Honolulu, HI 96817
Phone: 1-808-535-6500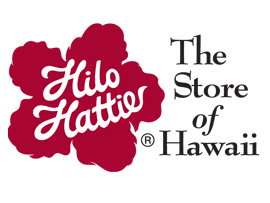 Hilo Hattie's is a fun store that you and your kids will love.  It is uniquely Hawaiian. They sell everything you can imagine–clothes, toys, snacks, jewelry, ukuleles, and more. It's a must stop for any serious Hawaii tourist!
Hilo Hattie even has a free trolley offering  multiple stops in Waikiki.  Click here for the trolley schedule.
Teddy Bear World Hawaii
Open Daily 10am – 10pm
2155 Kalakaua Avenue
Honolulu, HI 96815
Phone: 1-808-921-8011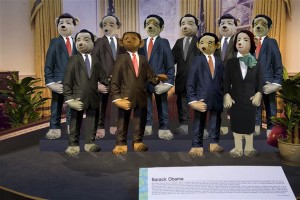 Teddy Bear World bills itself as the Only Teddy Bear Animatronic Museum Attraction in North America.  They have more than 800 animatronic bears–everything from Hula dancing bears to an Elvis bear.  But perhaps the coolest thing about Teddy Bear World is Teddy Bear Camp.  The camp is a supervised babysitting program for kids 5 to 12 years old, and includes a museum tour, scavenger hunts, games, and a meal. It is available twice daily from 12PM-2:30PM and 6PM-8:30PM (includes a meal). Prices are $35 per child.  This allows parents to drop off the kids at a safe, trusted place while they explore Waikiki. Brilliant!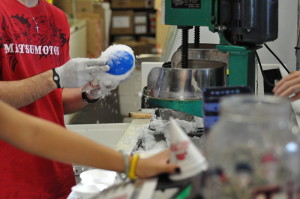 Enjoy classic Hawaiian shave ice, lunch, and more in this quaint little beach town on the North Shore.  After exploring the town, head on over to Haleiwa Alii Park.  At the end of the day–if you time it just right–you'll see one of the most spectacular sunsets ever from one of the best places to see a sunset.
THIS WEEK'S POLL:
Poll #1:
Did you happen to see the video we posted to our Facebook page last week?  You know, the video of the cute Hawaiian monk seal spinning around in circles at the Waikiki Aquarium?  Dan and Jennifer cannot come to an agreement on what is happening here, so they thought to turn it over to the listeners:
"Was the Hawaiian monk seal in the video filmed at the Waikiki Aquarium spinning because he was bored?"
Check out the video on our poll page as well as our Facebook page and let us know what you think!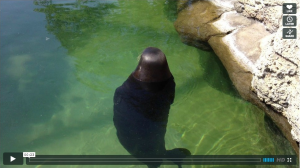 Poll #2:
"If you won an all-expense paid trip to Hawaii, which island would you choose to visit?"
Your choices are: Big Island, Maui, Oahu, Kauai, Molokai, or other.
Head on over to our poll page at http://www.hawaiitravelpodcast.com/poll to vote now!
LAST WEEK'S POLL RESULTS:
"After airfare and lodging are factored in, where do you spend the majority of your money while visiting Hawaii?"
Food (33%)
Drinking (17%)
Rental cars (17%)
Shopping (17%)
Activities (8%)
Transportation (8%)
Other (8%)
Tours (0%)
Massages or spas (0%)
IF YOU LIKED THIS, PLEASE SUBSCRIBE!

Photo credits:
Dole Plantation photo by MECU
Shave Ice photo by WPPilot